Alternative Events plans Guhring Opening Ceremony!
June 15, 2017
So this month I realized two things. First thing that my company Alternative Events and Weddings turned two years old, woohoo but the second and most important thing is that I have been professionally working on events and developing talent for over 15 years. What better way to celebrate such a milestone than launching Trupowell.com?
So if you've been following me it would come as no surprise that I have a passion for events and a passion for the arts. I actually delivered my first event at eight years old with my twin brother in an empty garage down the street from where we lived.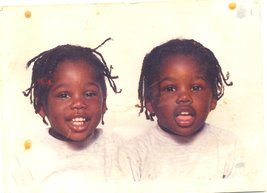 However it wasn't until I became 16 where I really started professionally working on events. I was able to get a job in a hotel where I did everything from room set up, lugging around tables and chairs to actually working the events and weddings. Looking at how it all came to life on the day and being involved in the planning process allowed me to really appreciate the industry. It was definitely something I wanted to learn more about.
I later worked in a music venue / arts centre (The Drum) where I got experience in managing live entertainment events including theatre productions and music concerts. I was privileged enough to work on some events and concerts for some amazing artists such as Sway, Bashy, Floetry and Musiq Soulchild. These type of events quickly became my favourite to manage. It was something that combined my love for music – the music I actually listened to and my love for events.
My career continued in various other organisations where I gained experience in delivering corporate events. Again, I was fortunate to deliver some great events for some high profile individuals including some MP's like Jeremy Hunt, then the Secretary of State and Vince Cable as well as some of the city's senior leaders. Not many event profs have this on there CV!! Bragging rights.  
My love for developing talent again started at the age of 16 when both me and my twin brother worked in several different primary schools in Birmingham delivering performing art sessions after school. I remember our first class had about 60 kids crammed in the school hall where we taught a dance to Ushers 'U-Turn' song. All the kids loved it and there was just something about our teaching that gave us five fruitful years at that particular school as well as working in a plethora of other schools in and around the area.

After organising a number of talent shows in the community we both decided to join Aston Performing Arts Academy where we took up the roles of the Creative Directors. The role has been crucial in developing talent that came through the doors on a weekly basis. I am excited as we have also just launched a new programme called 'Creating Creatives' which develops young people in vocals, dance, drama, music and my favourite events management! As well as working in the academy I also take up various judging roles across the city including Teenstar and SHAPE.
So, after 15 years I thought it was time to finally share my journey with the world, hence this site. I am going to share some of the things I've been up to as well as offering hints and tips of some of the things I've learned along the way be it event related or in the creative sector. I am 15 years deep in both events and creating and developing talent and I have a lot of experiences and knowledge to share. I am excited about this journey and even more so that you guys get to share it with me.
One Love.