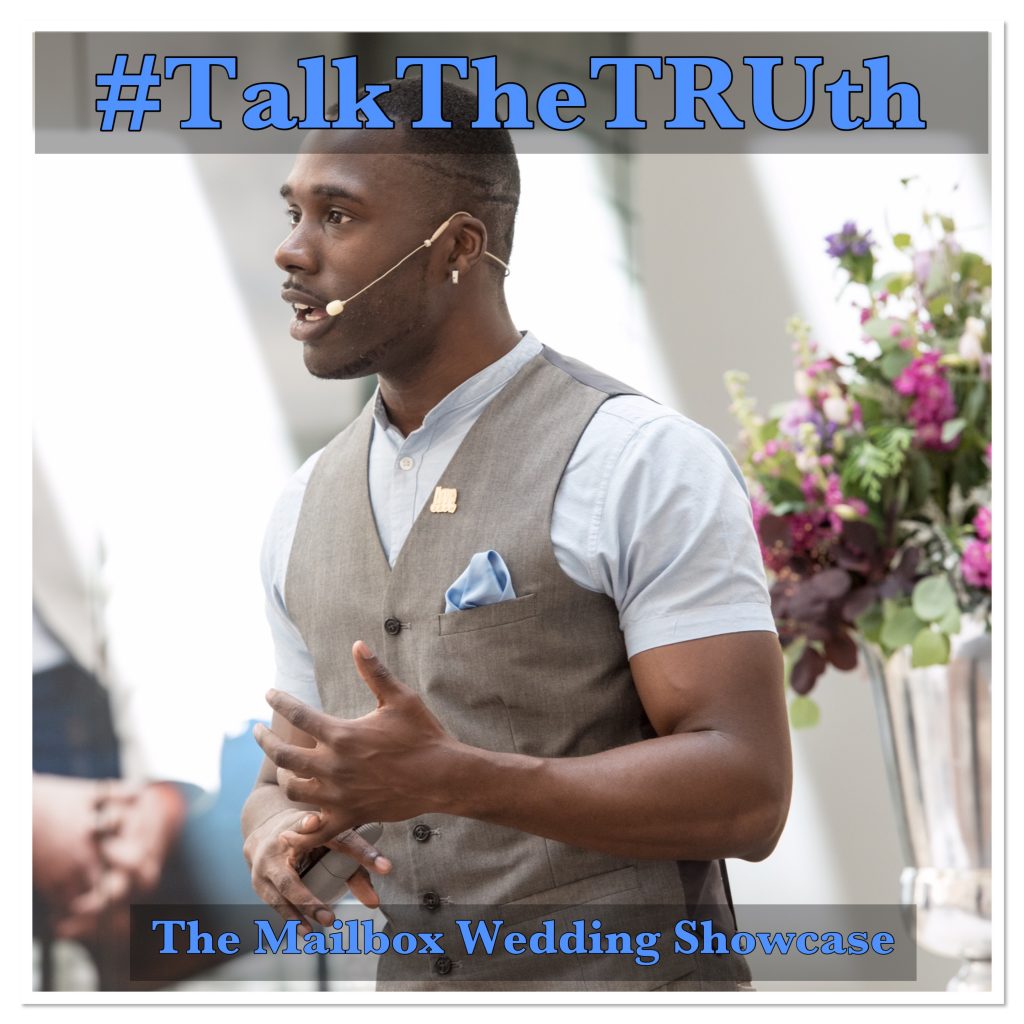 Welcome to the first installment of Talk the TRUth. Talk the TRUth will be a series of blogs/vlogs where I will give a short write up of key speaking engagements or vlog about hot topics in the events and creative sector respectively. I do hope you find them useful.
On Saturday 17th June I gave a keynote on trends to look out for in the wedding industry for 2016/17. The Mailbox Wedding Showcase took place at one of Brums most recognised landmarks, The Mailbox Shopping Centre and featured a whole host of wedding vendors to get enthusiastic brides to-be ready for their big day. I took great pride in offering my 15 top trends that are currently making its way through the market in a 45 minute keynote, which included hanging floral centre pieces, metallic dresses, desert stations and silent discos. I may even write a separate blog detailing all 15 at some point in the near future so watch this space.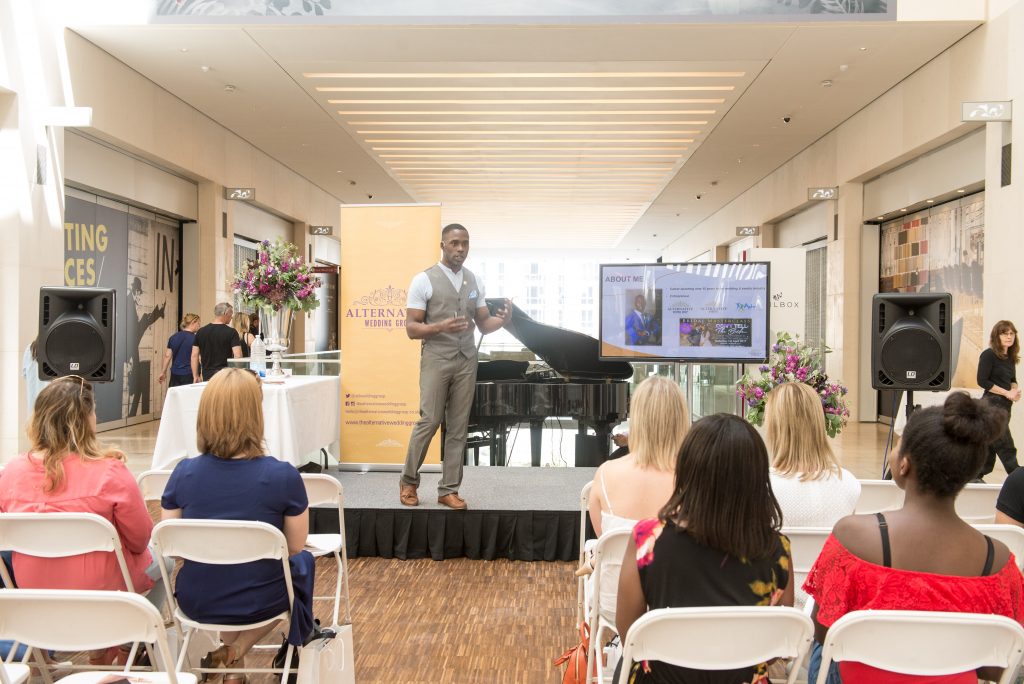 The event organised by Rewired PR also featured beautiful gowns from The Wedding Club and Harvey Nichols, demonstrations by James Bushell Hair and Toni & Guy, entertainment from the talented guys at Elegant Entertainment and beautiful floral arrangements from Richard Randall. The event was then glued together by the incredible and beautiful, event host Genelle Aldred.
It was a great event all round with lots of valuable knowledge being imparted to the couples in preparation for their big day.